Rest Easy My Pounding Heart, Pt. 5 (2011)
​Original Story
February 27, 2016
​*Originally written October, 2011*

The first one I wrote is the conclusion of the collection within the collection.

The final installment of the series deals with just that: finality. Written in a communication class, I saw the wind blowing outside and thought how it was so impressive how the trees would just sway as violently as they did but then could come to a complete standstill. I pictured these two lovers standing in a field with trees outlining the borders and pictured one of those serene scenes we've all seen in indie dramas.

My take was to make the imagery sound beautiful, but the message sad and depressing. It follows parts one and three in their progression. We now find ourselves watching as the hurricane comes through and wipes away everything.

Originally, this piece was supposed to be a random exercise to see if I could still write. I hadn't written for several months at this point, or at least not as much as I would have liked to. I was pleased with this and thought about how to create a story that led to this conclusion, hence the previous four installments.

To relate it to the relationship, it's very simple. This piece is the final blow. The end.

When I last saw her, it was on my lone day off during a fourteen day stretch. She was still out at our university for the summer and I had to get out there to get the key for my apartment. She was transferring to the neighboring school to start the next semester. When we planned this, it was supposed to be a great time with us hanging by the pool, getting some delicious food and hiking the popular trail about an hour away. The whole drive there, we were texting back and forth about our excitement to see each other. I thought it was going to be a magical time.

P.S. Don't text and drive.

As soon as I pulled in and walked up the three flights of stairs to her apartment, my heart was fluttering. I knocked, she opened the door and her smile instantly turned into a look of disappointment.

Before I could settle in, we were already driving to the closest theater to us. We were late to see Super 8. On the way home, I was humming to a dubstep version of Clint Mansell's "Lux Aeterna (Requiem For A Dream)". She told me stop. I snapped, "I can do whatever I want in my car." We pulled over and got Sheetz. I told her she was paying for hers. We got home and she brought up the same conversation. Instead of being calm, I freaked out a little. I threw a pillow against a wall and raised my voice. We fought for at least two hours and somehow still shared the same bed. We didn't go to sleep until after 5 A.M.

​I left early that next day to get my key. She texted me to come back to talk. I, of course, did. Because I didn't want to give up. We had the same exact conversation and this time, I reached my threshold. I finally ended it. I slammed the door as I left and the last thing I heard was her call out my name in tears. I haven't forgotten that and I don't think I ever will.

I waited outside the door for a couple of moments before heading back to my car, bawled my eyes out, and drove home in an hour and a half, texting her the whole time. It was pouring out. The normal drive takes two and a half hours. Don't text and drive.

To sum up the last time I ever saw her, it was like this: She had emotionally checked out of the relationship. I hadn't. It was as if I had a gun and her ghost grabbed my hand, put the gun to my head, placed her finger over mine on the trigger and helped me pull it. I said the words, "It's over," but I didn't end it. She even told me, "I can't tell you it's over. I don't want to hurt you."

Too late, Dear.

Without further adieu:
Rest Easy My Pounding Heart, Pt. 5
So we'll gauge the wind,
As it blows again.
Secrets whirled off of our tongues;
Goodbye my cherished friends.
We'll stand through the breeze,
As it flows with ease.
Memories packed up,
Just begging to leave.

Time stood still in the storm.
Your breath turned bronze
In the slow departure from your lips.
Nervous rhythms of our chests,
Our shirts played staggered symphonies.
The ground remained sturdy,
My knees buckled.

I'd fallen fetal.
We'd proven fatal.
​
"I'm a hero," I muttered,
"You're a fake!" You screamed.

​-end-

Powered by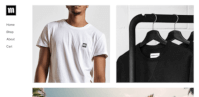 Create your own unique website with customizable templates.