Royal Rumble (2015)
January 21, 2015
Recap:
Bellas def. Paige and Natalya

The Ascension def. The New Age Outlaws
The Usos def. The Miz and Mizdow to retain the Tag Team Titles
Brock Lesnar def. John Cena and Seth Rollins to retain WWE Championship. Seth Rollins does not cash-in due to Dean Ambrose interference
Roman Reigns wins the 2015 Royal Rumble
Wrestlemania 31 Main Event Match Scenarios
Royal Rumble Top 3 Picks and Top 3 Dark Horses
Bray Wyatt vs. The Undertaker?
Triple H vs. Sting?
Surprise Royal Rumble Entrants
Daniel Bryan's Health
And final thoughts regarding CM Punk
Powered by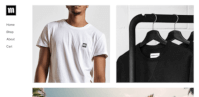 Create your own unique website with customizable templates.