Classic CD
The Saddest Landscape- All is Apologized For. All is Forgiven.

Published in August, 2014
*Edited July, 2015*

All is Apologized For. All is Forgiven
is a compilation album of post-hardcore/screamo/whatever-genre-you-want-to-label-them band, The Saddest Landscape. The quartet from New York are known for their energetic live shows, fast paced riffs mixed with phenomenally written melodic parts, and the indescribably painful, yet fitting lyrics that cover themes such as growing up, growing apart, and most importantly, the
true
nature of love.
The album has 23 tracks, consisting of songs from their previous releases such as
The Sound of The Spectacle, Lift Your Burdens High For This Is Where We Cross, Cover Your Heart,
and
A Promise Was Made...
Most notably on this compilation are the songs "
He Died Among Dreams
," "
The Temptation That Is You
," and "The Sixth Golden Ticket." These three songs, among the countless amazing anthems on the CD, stand out due to their raw emotion and hectic sounding song construction. The band members are masterful of perfecting that sound where it seems to the listener that the group has no direction with their music and it sounds like a jam band, however, the music reflects the emotion.
Fast paced guitars and percussion represent the chaos and the endless thoughts that can run in one's head during an emotional tailspin. Once the pace slows down, the calm in the water and the moment to breathe are represented. Psychologically, The Saddest Landscape, whether it is intentional or not, create such an atmosphere within their songs that you as a listener ride that proverbial emotional rollercoaster in every song.
Simply put, The Saddest Landscape's initial catalog of songs is greatly presented in
All is Apologized For. All is Forgiven
and is a must listen/have if you are a fan of any genre the band is put into.
---
---
Track Listing
With You I Could Never Be Alone
The Seduction Of Alabaster
Sin And Sin Again
The Weight Of The World And Every Dress You Ever Wore
The Fashion Magazines Have Succeeded
A Statue Of A Girl (May 15th)
Weightless Is The New Black
He Died Among Dreams
Weighing Out The Desirables
Spring
Enough To Stop A Heart
Wishlist For The Drowning
We Were Dancing An Hour Before We Met
...The Stars In January
Weighing Out The Desirables (Import Version)
We Wanted The Sky
It Is Well Past The Point Of Going Home
The Temptation That Is You
Fourty Four Sunsets
Kiss Like A Miracle
The Sixth Golden Ticket
Weighless Is The New Black (Depression IV Verison)
Accident Prone
Powered by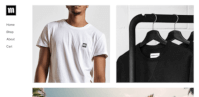 Create your own unique website with customizable templates.