Roam (2015)
Original Story
May 31, 2016
*Originally written February, 2015*

​Roam was an idea I came up with just strumming a simple four chord pattern on my guitar. It was up-tempo and delivered in a rapid way, however, I later messed around with the strumming and where the capo should go and found a way to make it more of a dramatic, somber song than a campy endeavor that it started out as.

The story in the song is true. It revolves around the 2011 relationship that was the basis of many pieces in this section and told the story of one night where she and I were just bored sitting in her house. We watched the film "All Good Things" starring Ryan Gosling and Kirsten Dunst and had no idea what to do afterward. We decided to take a ride and while she was getting her keys, I leaned up against her hood. She joined me and we shared a moment of silence as we stared in the sky.
.
After the ride and when we got back to her house, we took a walk around the cul de sac and the night instantly went from drama free to drama filled, by my own accord, sadly. I started to walk ahead of her a couple strides too many and I made a smart ass comment to her as to why I was doing so. It hurt her feelings a bit and I felt like crap afterward. When we were just about wrapped up with the walk, she insisted that I take a seat next to her on the curb, facing her house. I obliged and we talked and talked and talked.

The sad part was that we didn't get anywhere further than where we were already. Just went in circles, physically and orally.

The rest is history--or at least can be read about on other pages.

Without further adieu:



Roam

Hot June night
Staring at the stars.
We were outside,
Sitting on top of your car.
We didn't know where we wanted to go.
You suggested
"Let's go roam."

Riding in your car
On that hot June night.
The stars in the sky, they shone so bright.
Driving down those
Winding roads,
We would continue
To just roam.

Pulled in a gas station
Looking for Redbox.
But we didn't
Know what to watch.
We decided to head home
And no longer blindly
Roam.

Walked through your living room
And sat on your couch.
Events upstairs
Made us uneasy in your house.
We didn't know where we should go.
I said,
"Baby, let's go roam."

Pacing in circles on the street;
The same sad, tired words
Said on repeat.
They summed up
Everything we had known.
Baby, maybe we should
Never have roamed.

Trips to your house,
They never gave me luck.
Because you were too afraid
To open up.
And I was too stubborn to let you go.
Baby, maybe you should
Never have roamed.

When I left early
That next day,
That's when I knew
We had faded away.
You watched me go from inside your home;
Baby, maybe I should
Never have roamed.
—————-
Four years later,
On a cold winter night;
The clouds are out
And the stars aren't bright.
But here I am, stuck at home
Cold and alone with nowhere to go.

​And there's nowhere I'd rather be
Than with you on the road
So we could just
Continue to roam.

-end-


Powered by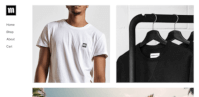 Create your own unique website with customizable templates.