PENS RUN WILD OVER MINNESOTA
Game Review
November 4, 2014
In what could be called an ugly, boring game, the Penguins pushed through a very strong defensive Wild team to win their fifth straight game by a score of 4-1. The constant offside and icing calls disrupted the rhythm of what ROOT Sports Pittsburgh Color Analyst and former Penguins forward Bob Errey called the Penguins "litmus test" game against arguably the best team in the West. It was truly a battle of the best offense versus the best defense.
Offense won tonight's battle.
Goals by Nick Spaling, Brandon Sutter, Chris Kunitz (PPG), and Patric Hornqvist (EN) led the Penguins past the Wild, who were entering the contest undefeated on their home rink. That record is no more as the offensive juggernaut made the most of their opportunities.
Positives:
Thomas Greiss. The German-born netminder picked up his first victory in a Penguins' uniform and was redeemed for that collapse in Detroit earlier in the season. He stopped 34 shots in a relatively quiet performance.
Evgeni Malkin. Extended his point scoring streak to 11 games as he assisted on Chris Kunitz's powerplay goal. An expertly disguised shot-pass found Kunitz's stick as he redirected the puck behind Darcy Kuemper, tying Malkin for his fifth powerplay goal of the year.
Chris Kunitz. Read above statement.
Remaining Roadtrip Schedule. The Penguins took out arguably their hardest team during this five game roadtrip. The next games consist of the Winnipeg Jets, Buffalo Sabres, New York Rangers, and Toronto Maple Leafs. These teams have a combined record of 21-22-5.
The Third Line. Can we deem them the "New Third Line"? Nick Spaling and Brandon Sutter contributed to half of the goal scoring burst tonight and were dominant all throughout the game. Steve Downie is finding his stride and feathered a beautiful pass to Spaling for the first goal of the night. Spaling/Sutter/Downie=Kennedy/Staal/Cooke? Right now, I can see some comparisons.
Powerplay Unit. What more can be said about this unit that hasn't already been said? Scoring once more with the man advantage, the Penguins are near unstoppable when they receive a powerplay opportunity. I take back every criticism I have had so far...or do I? (Stay tuned).
Penalty Kill. Have stopped 30 straight. Phenomenal numbers, especially when thinking back to the debacle it was in the first three contests. Strong play by Craig Adams, Marcel Goc, Rob Scuderi, Paul Martin, Brandon Sutter, Pascal Dupuis, and Olli Maatta, when he was in the line up have helped the Penguins increase their special teams tremendously.
Rob Scuderi. Picked up two assists tonight, his fifth time achieving that feat in his career. Deserves to be awarded offensively after his superb defensive effort so far this season.
Negatives:
The Streak(s) are Over. The Penguins came into the contest riding quite a lengthy shutout streak and had scored 15 straight goals. Both streaks came to an end with 9:18 remaining in the game as Nino Niederreiter scored shorthanded, ending the shutout streak at 205:28 and the unanswered goal streak at 18.
The Shorthanded Goal. While it was a beautiful goal scored by Niederreiter, one can't help but think if only two defensemen were on the point, does that play happen? I've been a big fan of putting Christian Ehrhoff on the point, however, when the powerplay is clicking at over 40%, the move seems unlikely.
Mental Mistakes. The amount of offsides called on both teams was frustrating to watch. The amount of icings called was even more frustrating. The game was choppy, never quite established a rhythm and was ugly from start to finish.
Powered by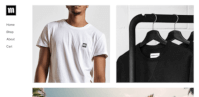 Create your own unique website with customizable templates.