Waiting For Answers (2011)
Original Story
February 23, 2016
*Originally written in November, 2011*

A hug. This story is simply based off of a hug. The final hug.

​When the break-up happened in July, of course it took time to get over the bitter taste in my mouth and feelings in my heart, but over time, there was the thought that ate away at me. During that final hug, that last embrace, time stopped and these were the thoughts that were running through my head. To delve into the break-up in this portion of the piece is not the right time, however, tensions were abound and there was a lot of a disconnect, but there was that thread of caring.

That's what this piece is based off. That last thread.

While everything was crumbling around in that last ten seconds, these thoughts ran through my mind and regretfully, not through my mouth at the time. Hindsight, maybe these words would not have saved that moment--quite frankly, I don't know if anything would have--but it's the thought that counts. Or so they say.

​Without further adieu:
Waiting For Answers
My fingers go numb
With every caress of your cheek.
And every kiss
Makes my knees weak.
My heart beats faster
When we lock in a gaze.
Our words and actions
Will last until my final days.

Let these words ring out;
Fill the air with my desire
To keep you with me forever.
Let my motives be understood
Because for once, I feel that this
Is the only thing that's good
In my life.

Embracing as if it's the end of eternity,
My arms will never break.
Our hearts pounding against one another,
Fighting for territory.
This love is more than a fad;
More than a leaf floating through space.

This is the sun,
This is the stars,
This is the air I breathe;
This is everything.

Promise me you'll never leave, promise you'll never leave
Promise me you'll never leave, promise you'll never leave
Promise me you'll never leave, promise you'll never leave

​Promise me forever;
Promise me what I know you can't give to me.

​-end-

Powered by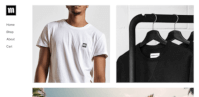 Create your own unique website with customizable templates.