Nhl Free Agency Predictions
This installment is more fun in nature. Listed below are several high end free agents and I'll attempt to predict where they end up tomorrow. These are complete guesses, no inside information. Chances of these are as good as anyone's guess. Obviously there have been talks and rumors flying about, but I feel that these players would help the teams I predict for the better.

Feel free to share with friends and have them predict, too.
Forwards
Dany Heatley: Arizona Coyotes
Thomas Vanek: Detroit Redwings
Brad Richards: Montreal Canadiens
Paul Stastny: New York Rangers
Jarome Iginla: Anaheim Ducks
Mike Cammalleri: Ottawa Senators
Ales Hemsky: Columbus Blue Jackets
Matt Moulson: Pittsburgh Penguins
David Booth: Florida Panthers
Milan Michalek: Dallas Stars
Defensemen
Matt Niskanen- Minnesota Wild
Dan Boyle- New York Rangers
Christian Ehroff- New Jersey Devils
Kyle Quincey- Vancouver Canucks
Brooks Orpik- Washington Capitals
Stephane Robidas- San Jose Sharks
Michael Del Zotto- Edmonton Oilers
Mark Fayne- Philadelphia Flyers
Raphael Diaz- Ottawa Senators
Andre Benoit- Winnipeg Jets
Goaltenders
Ryan Miller- Vancouver Canucks
Martin Brodeur- New Jersey Devils
Jonas Hiller- Philadelphia Flyers
Anders Lindback- Minnesota Wild
Tim Thomas- San Jose Sharks
Powered by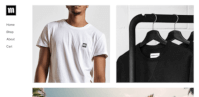 Create your own unique website with customizable templates.