Personal
This section is purely set aside for lyrics--or some would say "poems"--that I've written over the years and don't know what to do with them except share them. Sometimes short stories may be posted or just personal blogs; we'll see as this section develops. Not really a section where I'm trying to come off as professional or restricted.

These are my babies. These are my release. These are me.
Powered by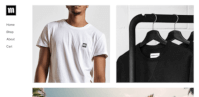 Create your own unique website with customizable templates.