Angus and Julia Stone- Angus and Julia Stone
July 31, 2015

A year after its release, Angus and Julia Stone's self-titled continues to amaze and excite. The song above, "Main Street" is the best song from the album and arguably my song of 2014 AND 2015.

Yes, it's that's good.

The brother-sister combination from Australia released their self-titled in August of 2014, almost a year ago today, and packed it with phenomenal musicianship, catchy yet complex songs, and their signature haunting vocal stylings.

Kicking off the album is "A Hearbreak" a repetitive song about the lie of love. "I met your parents they were lying/About falling in love". What a lyric to start the album! It sets the tone for the song and plays with the notion that as lovely as love is, it is never easy and sometimes can be easily feigned.

"Grizzly Bear" mixes some folk elements with synth and is Angus' first lead vocal of the CD at track three. Angus' voice is laid back and he sings cool. The song itself is a song of desire sung delicately and with a hint of mischief masked by the sweet lyrics.

The proceeding track, "Heart Beats Slow" is a pure duet with Angus and Julia, the latter stealing the song. Her sultry and elongated delivery of lyrics is intoxicating and addicting. You hang on to her every word and inflection. Arguably the catchiest tune, "Heart Beats Slow" tells the story of indecision in relationships and how one may be more ready for the future than the other, but can't be held back. As evident with the lines:


You say I move so fast




That you can hardly see




You say I move so fast




How could you be with me




But my heart beats slow.
Heart-aching. Gut-wrenching. Vulnerable. "Wherever You Are" is as if you found the two's journal lying on the ground, flipped to a random page and read the passage. Its storytelling is magnificent and the harmonies by the siblings add to the emotion of an already tender song. My second favorite song on the album.

I could really go on and on and on and on and on and on about how brilliant this album is and dissect every song, but the fact of the matter is that by doing so would ruin the songs for those who haven't listened yet. The allure of Angus and Julia Stone is the mystery and subtleties they place in every song. Each metaphor and simile and simple statement create a wonderfully engaging album that you'll be talking about for a while after listening.

One last standout song is the one I eluded to earlier in the review, "Main Street." Words cannot do this song justice, but I'm going to try. To say it's haunting is a grave understatement. There is a steady drum beat in the background with a repetitive riff that does not change throughout the song. The bass adds an ambiance that in some ways is bone chilling. Julia takes the main lead on the song and sings each lyric in a delicate, yet mournful tone. When Angus chimes in to do the harmonies for the chorus that's repeated over and over in the song, "Whatever happened to those lights?", he sings in a way that could be construed as emotionless. Its monotonic delivery is eerie.

The best way I can really sum up this song is that it's not a song; it's an experience and I HIGHLY recommend you go experience it as soon as possible.
---
Final Thoughts/Verdict
This CD is a far cry from former works that relied solely on acoustic instruments and almost whisper-like singing. The two have developed into even more phenomenal musicians dating back to their "Silver Coin" and "Big Jet Plane" days.

When these two collaborate, there is just a different vibe. The folky instrumentation mixed with almost hippie/gypsy like vocals creates its own world and we are only fortunate passersby with every song sung. It has almost a folk-film-noir feel; grimey, raw, but truthful. There is a, what I call, "California cool" to the songs; you can easily see yourself listening to them driving on the PCH or down the seedy streets of Los Angeles at night or on the beach at a bonfire.

Maybe that's because they worked with Rick Rubin in Malibu while recording. It all makes sense now.

Angus and Julia divided up their lead vocal performances perfectly. Does "Main Street" sound as amazing if Angus took the lead vocal and does "Grizzly Bear" sound as cool with Julia's vibe instead of Angus'? I don't think so, that's why the vocal arrangements, I believe, were perfectly done on this album.

I'm usually very picky when it comes to singer-songwriter genre because I believe that it is the truest form of music on the planet. I believe every song should have a message. Some songs should feel upbeat, but more should relate to insecurities and sadness because those are some of the best songs the world has ever heard. This of course is my opinion.

Angus and Julia Stone delivered on every one of my prerequisites and produced one of the finest albums I have heard in a very, very long time. Each song is magical in its own sense and there are so many memorable adventures throughout the hour long journey about love, the past, the future, and simply adventures in general. And if I'm being completely honest, there was very little, if anything, I did not like about this album; it was damn near flawless.

Score: 9.5/10
---
Track Listing
A Heartbreak
My Word For It
Grizzly Bear
Heart Beats Slow
Wherever You Are
Get Home
Death Defying Acts
Little Whiskey
From the Stalls
Other Things
Please You
Main Street
Crash and Burn
Do Without
All This Love
Powered by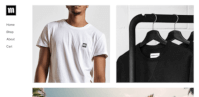 Create your own unique website with customizable templates.