Girl Most Likely
August 26, 2015
When your world comes crashing down around you, two things are for certain. One, things are not pretty. And two, no matter how crazy your family may be, they will always be there to pick you back up.
Kristen Wiig
and
Annette Bening
star in the 2012 dark comedy written by
Michelle Morgan
,
Girl Most Likely.
Imogene Duncan (Wiig) believes she has it all living in a lavish New York City apartment. She has a handsome Dutch soulmate, a group of upper class friends, and a job with a well respected magazine. Nothing can ruin her spirit, aside from the fact that her soulmate does not share the same feelings toward her, she loses her job, and attempts to take her own life in a desperate cry for help.
Found lifeless on her bed by her debutante friend Dara (
June Diane Raphael
), Imogene wakes up in a hospital and is later released to her estranged, compulsive mother Zelda (Bening). Imogene has to accept the fact that she will have to leave the big city and return home, to Ocean City where she reconnects with her crab obsessed brother Ralph (
Christopher Fitzgerald
), mother's new CIA, man of mystery boyfriend George "The Bousche" Bousche (
Matt Dillon
) and attractive renter, Lee (
Darren Criss
).
While Imogene believes her life is perfect in New York City, she will soon realize that all was not as it seemed as secrets arise, friendships are unmasked for what they were, and she determines what is truly important in her restart in life.
---
Wiig delivers another excellent performance in her career, playing a down-and-out woman who believes she should be living a better life than she is. Her presence on screen stands out and her lines are perfectly delivered with the right inflection, emotion, and pacing. In a role where she is not over the top or foolish, Wiig allows herself to transfer between anger, sadness, and the ability to be content in a wonderful way and is engaging from the first scene in which we see her face.
Fitzgerald plays the protected younger sibling to perfection and delivers some of the funniest lines of the film. In particular, while discussing his disappointment with Imogene that his fellow Boardwalk colleague does not share the same affection towards him as he does her, he blurts out in frustration, "If she cared about me, she'd have an affair!" One of the many laugh out loud lines Fitzgerald delivers in a Zach Galifianakis Allen-like performance a la
The Hangover.
The other three top-billed stars Bening, Criss, and Dillon all play their parts to perfection as well. The casting in this film was exceptional, especially the prude role of Dara played by Raphael. Her insincerity and selfish acts are both amusing and infuriating as a viewer pulling for Imogene's renaissance.
Veteran directing duo
Shari Springer Berman
and
Robert Pulcini
teamed up for their 11th collaboration and delivered a wonderfully acted, emotional story that is filled with awkward moments, hysterical mishaps, and the true love a family has for one another, despite the antics, lies, and sometimes literally unbelievable scenarios they are put into.
Closing Thoughts/Rating
I thoroughly enjoyed this film. As someone who was very disappointed by Bridesmaids, I stayed away from Kristen Wiig films. While that may have come across as rash, after the hype the film received and being let down, I chose not to support her brand.

However, recently, I have become a big fan of Wiig and her versatility. I believe I now understand her talent and her comedic genius to every role she plays. I was blown away by The Skeleton Twins, loved her roles on both The Spoils of Babylon and The Spoils Before Dying, and her brief cameos in the Netlix Original series, Wet Hot American Summer: First Day of Camp. Now with Girl Most Likely, I've fully backed Wiig and all of her projects.

Her chemistry with all involved in the film, especially Criss (photoed above), was excellent and as mentioned before, the way she could switch emotions on the flip of a dime was tremendous.

I thought overall the acting was great, the story was funny and the cinematography was fine. The assimilation of characters was well done and never felt overwhelming in terms of remembering who was who.

There were some holes in the story, especially regarding how much time had passed from Imogene's suicide attempt to the conclusion of the film and the basic story itself was nothing new or fresh. The pacing of the film dragged a bit in the middle, however, the comedy was great from start to finish.

Not a bad film, nor one that would have won an Oscar. A solid outing by all involved and one that will be revisited in the future.

Rating: 7/10
---
Powered by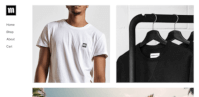 Create your own unique website with customizable templates.