Penguins Lose Veteran Forward Pascal Dupuis For Six Months
November 19, 2014

The Pittsburgh Penguins announced today that forward Pascal Dupuis will miss a minimum of six months after being diagnosed with a blood clot in his lung. Dupuis, 35, did not make the trip to Montreal last night where the Penguins defeated the NHL-leading Canadiens by a score of 4-0. It was the first game of the season that Dupuis had missed.

Dupuis was previously injured earlier this season, where a Kris Letang slapshot hit his neck and downed him on home ice against the Dallas Stars. He was stretchered off, but gave the crowd a thumbs up as he left the surface. After being evaluated and reevaluated, Dupuis was cleared to play in the following contest against the New York Islanders.

The news of the blood clot is certainly a somber note following a dominant performance in Montreal. Dupuis has not had the easiest two seasons in terms of health. Last season in a contest with the Ottawa Senators on December 23rd, Dupuis' tore his ACL after Sidney Crosby had fallen on him driving towards the goal. He would miss the remainder of the season due to the injury and rehabilitation.

---
In January of this year, Pascal Dupuis was diagnosed with a blood clot in his leg. He was placed on blood thinners and will also use blood thinners in the recovery process for this newest development.

The Laval, Quebec native was the "throw-in" player in the Marian Hossa trade in 2008 and during his time with the Penguins' organization, he has suited up for 434 games. Prior to the 2013-14 campaign, Dupuis had competed in every game for the previous two seasons (2011-12, 2012-13: 82 and 48, respectively), and had only missed 13 games in the three previous seasons (2008-09: 71GP, 2009-10: 81GP, 2010-11: 81GP).

String of Medical Concerns
Just in the last two seasons, the Pittsburgh Penguins have come across some severe medical conditions that have thankfully been caught well in advance. As mentioned previous, Dupuis had a blood clot in his leg after his leg injury last season, but he not the only teammate to have such diagnosis. Backup goaltender Tomas Vokoun was sidelined with a blood clot in his hip after surgery on his pelvis in the 2013 preseason. In January, he was cleared to skate and practice again with the team, but he did not suit up for the Penguins during the season. He did play two games as rehab assignments in Wilkes-Barre/Scranton where he went 1-1-0, posting a 2.41 GAA.

Less than a month ago, the Pittsburgh Penguins announced that defenseman Olli Maatta would undergo surgery to remove a tumor from his thyroid that had and "85% chance" of being cancerous. Two weeks later and missing six games, Maatta returned to the Penguins line-up against the Canadiens and did confirm that the tumor was cancerous.

Now with Dupuis latest diagnosis, the Penguins have had their fair share of serious medical concerns that the medical staff has caught early on and provided the athletes with the best care possible.

What This Means In The Short-Term

The Penguins (13-3-1) are one of the hottest teams in the league right now, sitting third in the overall standings and riding a three-game winning streak. In their last 10 contests, the Penguins are 9-1, with the only blemish coming from a 5-0 drubbing in Madison Square Garden at the hands of the New York Rangers. They lead the league in goal differential (+29) and are the second highest scoring team in the league (63G), trailing Tampa Bay by nine goals. Their home record of 6-2-0 ranks 12th in the NHL and are second behind only the San Jose Sharks in terms of best road record (7-1-1).

Needless to say, the Penguins are certainly playing well. What Dupuis' injury does do to the team, however, is provide them with less forward depth throughout the line-up. While Blake Comeau, Nick Spaling, and Steve Downie have been successful additions to the team thus far, they do not have the intangibles that Pascal Dupuis has possessed during his tenure with the Penguins. Dupuis' speed and ferocity on the forecheck disrupts the opponents play in their zone and paired with his great shot, he is an offensive weapon that will be missed. He is currently sixth on the team in terms of scoring with six goals and five assists in 16 games.

Aside from his offensive production is his stellar two-way play for the Penguins. Arguably the best two-way forward on the team, Pascal Dupuis finds himself on the second power play unit, but is also a penalty killing machine, alongside Brandon Sutter. Dupuis, known for his play on the ice, is just as important off the ice, providing leadership and mentoring young players as they don the black and gold.

His loss, right away, may not affect the team as they have depth scoring from every forward on the team except for Zach Sill, who has yet to register an NHL point. The power play is clicking at over 30% and the penalty kill is second in the league, stopping 88% of opponents power plays. The line-up last night is one that will be set for a while, until there is a hiccup in the road towards Lord Stanley's Cup.

---
What This Means In The Long-Term

If Pascal Dupuis is out for just six months, he would return in May, barring any complications in his recovery process. He would be eligible to play in the playoffs and give the Penguins a resurgence of energy, grit, and leadership that they would need to advance throughout the postseason. If Dupuis is out for longer than six months, the Penguins may struggle in their quest for their second Stanley Cup in six years.

That begs the question, who, if anyone, could step up from the minor league affiliate and provide for the Penguins? One name that immediately jumps to mind is Jayson Megna. Currently third on the team in scoring, Megna has eight goals and two assists in fifteen games for the Wilkes-Barre/Scranton Penguins. He also played 36 games with Pittsburgh last season, totaling 9 points (5G, 4A) and sharing quite a bit of ice-time with Evgeni Malkin.

Andrew Ebbett is another veteran player that has shared time between both organizations. This season with WBS, Ebbett has 12 points (4G, 8A) in 13 games. He played nine games with the Penguins last season, recording one assist and a minus-4 in his time with his sixth NHL team.

There are always trade rumors that pop up and annual/usual suspects include Edmonton Oilers forward Jordan Eberle, and Winnipeg Jets forwards Evander Kane and Blake Wheeler, just to name a few. Whether or not those rumors pop up this year or not is to be decided and quite frankly, will be just that; rumors.
---
Closing Thoughts
Dupuis is currently signed through the 2016-17 season with annual cap hit of $3.75 million. With his history of injuries and medical complications over the last two seasons, the Penguins have to be leery of his health moving forward as he is not getting any younger. He is a proven NHLer over the last several years being teamed up with Chris Kunitz and Sidney Crosby and is the most versatile player on their roster. He provides a spark when the team is down and can play in any situation. While he was deemed the "throw-in" back in 2008, he remains one of the best acquisitions the Penguins have made over the last six years and is a proven fan-favorite.

Pascal Dupuis is a Pittsburgh Penguin, he is a professional hockey player, but first and foremost, he is a husband and a father. Hockey is the secondary priority now as he begins his road to recovery.

---
Powered by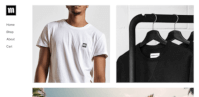 Create your own unique website with customizable templates.